Rainbow Wrasse - South Asia
Thalassoma quinquevittatum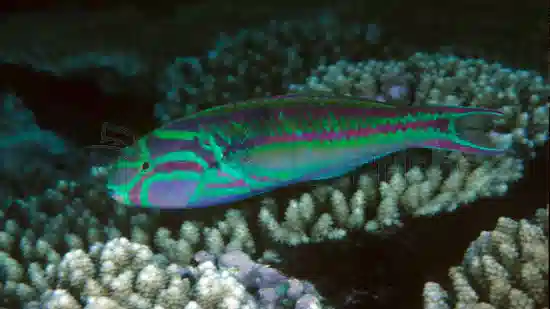 Rainbow Wrasse - South Asia
Thalassoma quinquevittatum
{{ item.name }}
Size: {{ item.extra_field_3 }}
${{ getFormattedPrice(item.price) }}
${{ getFormattedPrice(item.saleprice) }}
${{ getFormattedPrice(item.price) }}
Care Facts
There are no key facts available for this product.
The Rainbow Wrasse, Thalassoma quinquevittatum, has a multitude of common names including Five-Striped Surgeonfish, Five-Striped Rainbowfish, Red-Ribbon Wrasse, Pinkface Wrasse, Lunate-Tailed Wrasse, Five-Striped Wrasse, Pinkface Rainbowfish.
They should be kept in a tank with plenty of live rock for hiding places, a sandy substrate, and tightly sealed lid to prevent escapes.
Currently Rainbow Wrasse - South Asia does not have any reviews.