Green Bird Wrasse: Male
Gomphosus varius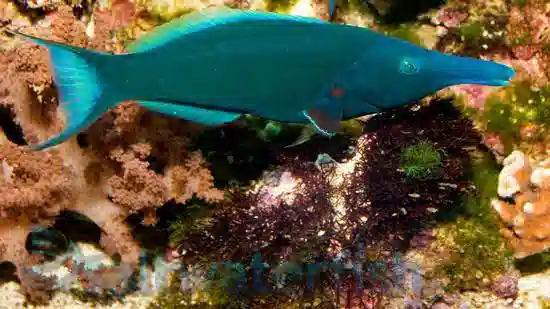 Green Bird Wrasse: Male
Gomphosus varius
{{ item.name }}
Size: {{ item.extra_field_3 }}
${{ getFormattedPrice(item.price) }}
${{ getFormattedPrice(item.saleprice) }}
${{ getFormattedPrice(item.price) }}
Care Facts
| | |
| --- | --- |
| Size: | 6.5-7.5 inches |
| Care Level: | Easy |
| Temperament: | Semi-Aggressive |
| Diet: | Carnivore |
| Origin: | Indo Pacific |
| Acclimation Time: | 3+ Hours |
| Reef Safe: | Monitor |
| Coral Safe: | Yes |
| Invertebrate Safe: | No |
| Minimum Tank Size: | 100+ Gallons |
The Bird Wrasse
Gomphosus varius
, is a beautiful emerald green fish in its male form, known as the Green Bird Wrasse, and as a female it is white, sprinkled with tiny black spots in front that fades to a dark brown or black mid body to the tail, and is known as the Brown Bird Wrasse or Black Bird Wrasse. They have a unique body shape that sets them apart from other Wrasses. With a long beak like mouth, they can move between branches of coral and tight cracks and crevices in the live rock, to find crabs, mollusks and other small inverts.
The Bird Wrasse is also known for jumping, and extremely active swimming habits, so it would be best kept in a longer tank rather than taller tank, with a tight fitting lid, along with plenty of live rocks and caves.

Currently Green Bird Wrasse: Male does not have any reviews.