Scott's Fairy Wrasse
Cirrhilabrus scottorum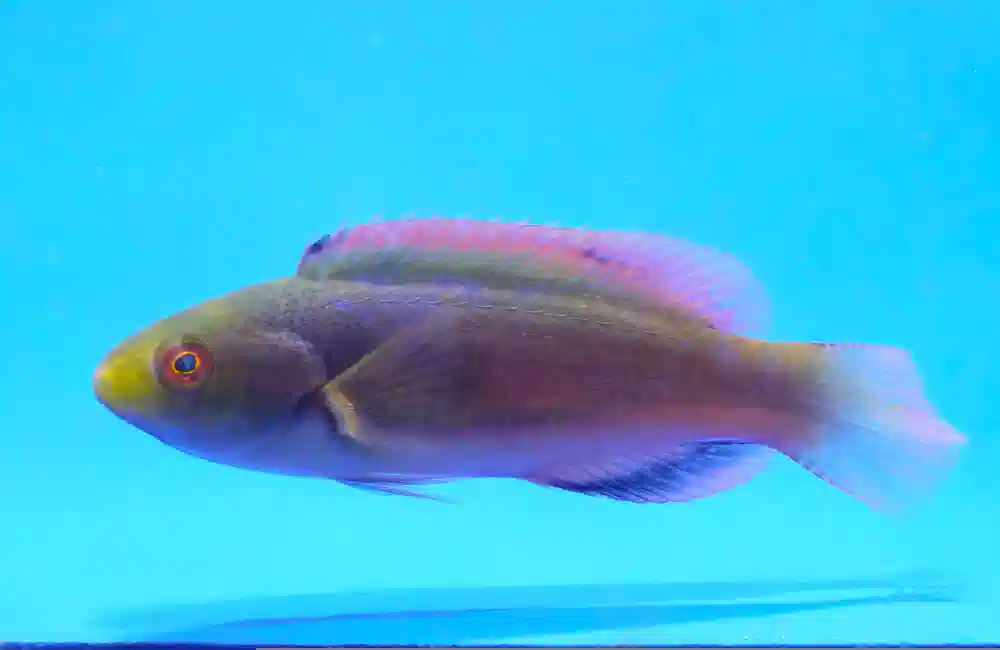 Scott's Fairy Wrasse
Cirrhilabrus scottorum
{{ item.name }}
Size: {{ item.extra_field_3 }}
${{ getFormattedPrice(item.price) }}
${{ getFormattedPrice(item.saleprice) }}
${{ getFormattedPrice(item.price) }}
Care Facts
| | |
| --- | --- |
| Care Level: | Moderate |
| Temperament: | Peaceful |
| Diet: | Carnivore |
| Reef Safe: | Yes |
| Minimum Tank Size: | 90 Gallons |
| Max Size: | 6 inches |
The Scott's Fairy Wrasse, Cirrhilabrus scottorum, is also commonly referred to as the Black-fin or Blackedge Fairy Wrasse. Coloration can vary, depending on the location and geographic region it belongs to. This Wrasse is peaceful in nature but becomes aggressive with other Wrasses, so the right tank mates will make all the difference.
The Scott's Fairy Wrasse should be kept in a tank with a tight fitting lid, along with many hiding places provided by live rock, so that it can take refuge when threatened or stressed.
Love this Scott's Fairy Wrasse! He is so beautiful and such an interesting personality! He doesn't bother anyone and has actually become friends with our yellow wrasse! They swim attached at the hip looking for food! He is a very mellow swimmer who loves swimming through the rock work to find new caves. He is a little hard to feed when competing with quicker eaters, I let a couple pellets sink in front of him and sink a few spirulina flakes! I highly recommend him, he is sweet, beautiful, and easy!
---
Reviewed by: Shia M. on Jan. 1, 2022
The reddish juvenile Scott's fairy wrasse I received was very beautiful but very shy. It gets intimidated by other fairy wrasses easily and weny MIA on the 4th day. I would condition it next time around if I'm getting another one to hng out with my super male Scotts.
---
Reviewed by: Benjamin Luu on Sept. 22, 2021