Raccoon Butterfly
Chaetodon lunula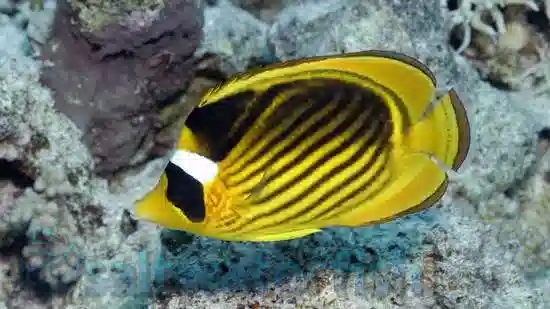 Raccoon Butterfly
Chaetodon lunula
{{ item.name }}
Size: {{ item.extra_field_3 }}
${{ getFormattedPrice(item.price) }}
${{ getFormattedPrice(item.saleprice) }}
${{ getFormattedPrice(item.price) }}
Care Facts
There are no key facts available for this product.
The Raccoon Butterfly, Chaetodon lunula, has a rich golden to warm brown body, accented with bold black bars and a black eye bar backed by a strong white band which creates its masked look. They are very hardy and peaceful and can be kept with other peaceful fish, but may become aggressive towards other Butterflies with a similar pattern or coloration in smaller tanks.
They are also not reef safe since they will nip at and eat soft corals and stony polyps as well as ornamental shrimp, tube worms and anemones. Diet should include a variety of mysis and vitamin enriched brine shrimp, spirulina, nori, seaweed, marine algae, and algae based foods, 2-3 times daily.
After 2 attempts of the 2-3 inch fish, I finally had much better luck with the smaller size and he's so happy and healthy.
---
Reviewed by: Sebastian Pfeffer on Nov. 19, 2023
---
Reviewed by: Craig Gimbel on Oct. 1, 2023