Catalina Goby - Eastern Pacific
Lythrypnus dalli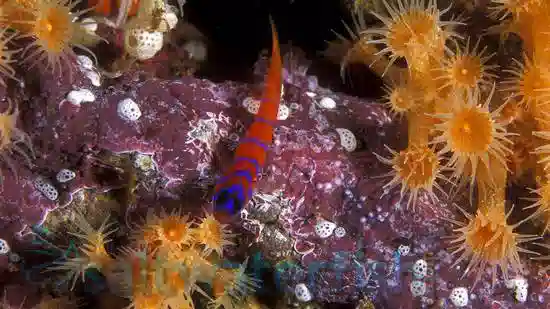 Catalina Goby - Eastern Pacific
Lythrypnus dalli
{{ item.name }}
Size: {{ item.extra_field_3 }}
${{ getFormattedPrice(item.price) }}
${{ getFormattedPrice(item.saleprice) }}
${{ getFormattedPrice(item.price) }}
Care Facts
| | |
| --- | --- |
| Care Level: | Moderate |
| Temperament: | Peaceful |
| Diet: | Carnivore |
| Reef Safe: | Yes |
| Minimum Tank Size: | 10 gallons |
| Max Size: | 2 inches |
The Catalina Goby, Lythrpnus dalli, features a bright red slender body punctuated by electric blue vertical stripes with clear fins. They are very peaceful and can be housed with other peaceful fish in a reef tank setting, but may become territorial towards other blennies, gobies or dartfish in smaller tanks. However, they are rated as expert only due to the fact that they can be difficult to acclimate, and very sensitive, requiring an established set up.
Gobies tend to stay mainly towards the bottom of the tank, burrowing and sifting through the sand. Diet should include a variety of frozen or live mysis shrimp and vitamin enriched brine shrimp 1-2 times daily.
I've had Catalina Goby: Tank Raised for about a week and he's doing great. For the first few days I didn't see him at all, but now he makes appearances pecking at algae and darting in and out of the rocks and caves. Nice colors and appears healthy.
---
Reviewed by: Jason Darrow on Sept. 12, 2021