Macneill's Basslet - Australia
Assessor macneilli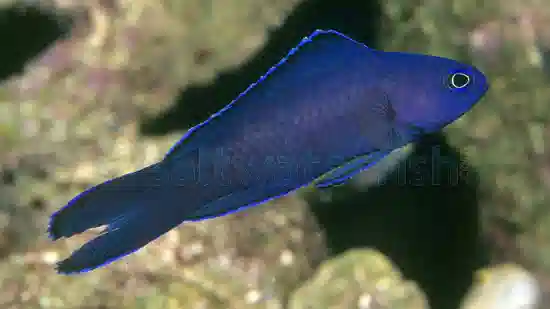 Macneill's Basslet - Australia
Assessor macneilli
{{ item.name }}
Size: {{ item.extra_field_3 }}
${{ getFormattedPrice(item.price) }}
${{ getFormattedPrice(item.saleprice) }}
${{ getFormattedPrice(item.price) }}
Care Facts
| | |
| --- | --- |
| Care Level: | Moderate |
| Temperament: | Semi-Aggressive |
| Diet: | Carnivore |
| Reef Safe: | Yes |
| Minimum Tank Size: | 30 gallons |
| Max Size: | 3 inches |
The Macneill's Basslet, Assessor macneilli, features a deep navy blue coloration with its fins lined with a lighter, more electric, blue. Like other Basslets they should not be housed with another Basslets to avoid aggression, but can be kept safely and peacefully in a reef tank with other tank mates.
Corals and larger invertebrates like shrimp are safe from this Basslet, though they will consume very small invertebrates such as amphipods , isopods and copepods. Diet should include a variety of live or frozen mysis shrimp and vitamin enriched brine shrimp 1-2 times daily.
Currently Macneill's Basslet - Australia does not have any reviews.