Horned Heniochus
Heniochus varius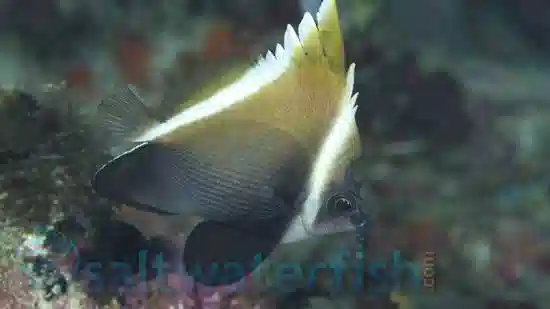 Horned Heniochus
Heniochus varius
{{ item.name }}
Size: {{ item.extra_field_3 }}
${{ getFormattedPrice(item.price) }}
${{ getFormattedPrice(item.saleprice) }}
${{ getFormattedPrice(item.price) }}
Care Facts
| | |
| --- | --- |
| Size: | Small/Medium |
| Care Level: | Moderate |
| Temperament: | Peaceful |
| Diet: | Carnivore |
| Origin: | Indo Pacific |
| Acclimation Time: | 3+ Hours |
| Reef Safe: | Monitor |
| Coral Safe: | No |
| Invertebrate Safe: | No |
| Minimum Tank Size: | 80+ Gallons |
The Horned Heniochus, Heniochus varius, has a black bottom half that gradually turns to yellow and a small projection resembling a horn the the brow. They are very peaceful and can be kept with other peaceful fish, but may become aggressive towards other Butterflies with a similar pattern or coloration in smaller tanks.
They are also not reef safe since they will nip at and eat soft corals and stony polyps as well as ornamental shrimp, tube worms and anemones. Diet should include a variety of mysis and vitamin enriched brine shrimp, spirulina, nori, seaweed, marine algae, and algae based foods, 2-3 times daily.
Currently Horned Heniochus does not have any reviews.