Creole Wrasse
Clepticus parrae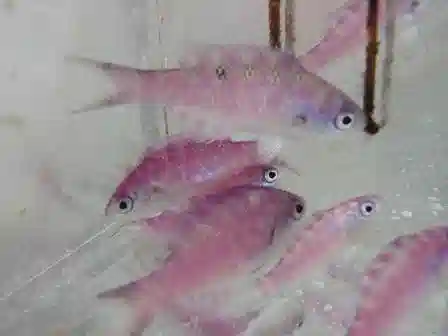 Creole Wrasse
Clepticus parrae
{{ item.name }}
Size: {{ item.extra_field_3 }}
${{ getFormattedPrice(item.price) }}
${{ getFormattedPrice(item.saleprice) }}
${{ getFormattedPrice(item.price) }}
Care Facts
There are no key facts available for this product.
The Creole Wrasse, Clepticus parrae, is a colorful wrasse native to the Atlantic Ocean. They often experience substantial changes in color throughout their lifetime from a violet juvenile to a multi-hued adult with a deep yellow sheen on the rear of its body. The Creole Wrasse is very active during the day, requiring crevices and nooks to hide, The Creole Wrasse, like other wrasses, are hermaphroditic, meaning the largest is a male with most others being female. If that male dies, then the next largest female will morph into a male and assume the position as the leader.
Currently Creole Wrasse does not have any reviews.