Bowtie Damsel: Juvenile
Neoglyphidodon melas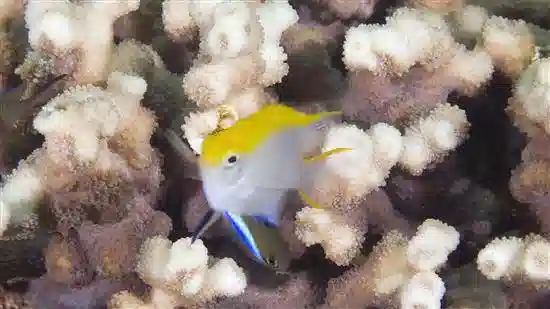 Bowtie Damsel: Juvenile
Neoglyphidodon melas
{{ item.name }}
Size: {{ item.extra_field_3 }}
${{ getFormattedPrice(item.price) }}
${{ getFormattedPrice(item.saleprice) }}
${{ getFormattedPrice(item.price) }}
Care Facts
There are no key facts available for this product.
The Black Damselfish, Neoglyphidodon melas, also goes by the common names of the Bluefin Damsel, Royal Damsel, and Bowtie Damsel. As a juvenile, the Black Damsel features a grey body, blue pectoral fins, and a vibrant yellow dorsal fin. As it matures, the fish turns completely black.
The Black Damsel is a peaceful fish but should be kept as a solitary species and may nip at small inverts or soft corals. It is a great beginner fish that can be kept in tanks more than 30 gallons and prefer plenty of live rockwork to hide in.
Currently Bowtie Damsel: Juvenile does not have any reviews.