Zoanthid Rasta - Indo Pacific
Zoanthid sp.on Scleractinia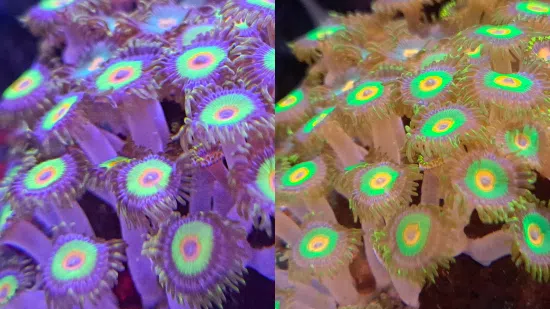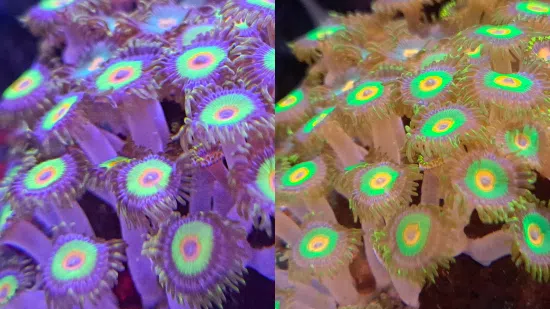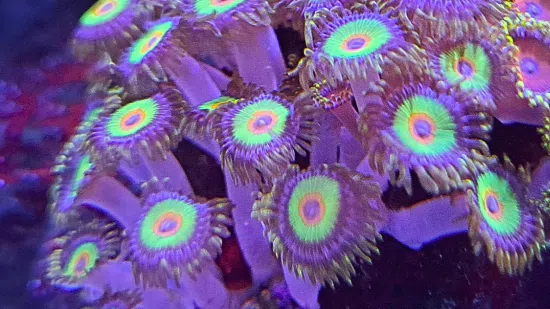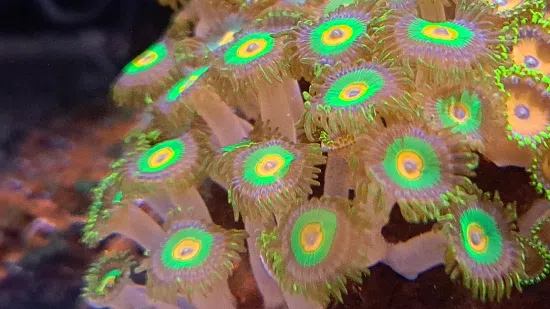 Zoanthid Rasta - Indo Pacific
Zoanthid sp.on Scleractinia
{{ item.name }}
Size: {{ item.extra_field_3 }}
${{ getFormattedPrice(item.price) }}
${{ getFormattedPrice(item.saleprice) }}
${{ getFormattedPrice(item.price) }}
Care Facts
| | |
| --- | --- |
| Care Level: | Easy |
| Temperament: | Peaceful |
| Diet: | Filter Feeder |
| Reef Safe: | Yes |
| Minimum Tank Size: | 20 Gallons |
| Max Size: | |
| Lighting: | Moderate |
| Placement: | Bottom to Middle |
| Waterflow: | Moderate |
Zoanthids, Zoanthus sp., also known as Colony Rock, Zoas, or simply "Zoos", are an extremely hardy and excellent beginner coral. Rasta zoanthids have a dark center with a orange inner rim and bright green outer rim. They have the ability to spread rapidly about the tank so be sure to keep extra room between them and other corals. Zoanthids thrive best in tanks with low to moderate water flow and strong lighting. They will largely feed photosynthetically but will benefit from supplemental feedings of plankton and other carnivorous foods. Zoanthids are some of the most popular, hardy, easy to care for, and beautiful corals in the entire trade.
Pictures shown are under blue actinic lights and white lights.

Currently Zoanthid Rasta - Indo Pacific does not have any reviews.