Wartskin Angler: Red/Orange
Antennarius maculatus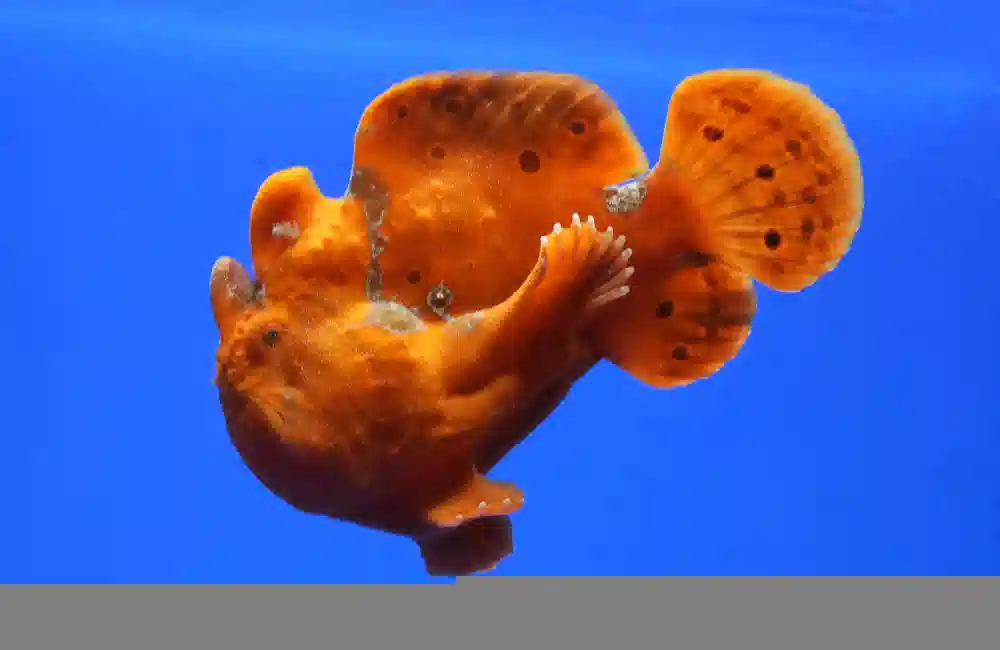 Wartskin Angler: Red/Orange
Antennarius maculatus
{{ item.name }}
Size: {{ item.extra_field_3 }}
${{ getFormattedPrice(item.price) }}
${{ getFormattedPrice(item.saleprice) }}
${{ getFormattedPrice(item.price) }}
Care Facts
| | |
| --- | --- |
| Size: | 3.5-4.5 inches |
| Care Level: | Moderate |
| Temperment: | Semi-Aggressive |
| Diet: | Carnivore |
| Origin: | Indo Pacific |
| Acclimation Time: | 3+ hours |
| Reef Safe: | No |
| Coral Safe: | Yes |
| Invertebrate Safe: | No |
| Minimum Tank Size: | 40+ Gallons |
The Wartskin Angler,
Antennarius maculatus
, also known as the Warty Frogfish or Wartskin Frogfish, is a well camouflaged frogfish resembling a piece of coral or rock, displaying a myriad of colors including white, maroon, brown, yellow, and purple. They are best kept with larger and more aggressive fish, since they are not reef safe and can eat smaller fish and invertebrates present in the tank.
Diet should include live feeder fish and feeder shrimp or frozen chopped meaty preparations such as shrimp, krill, squid, clam and crustacean flesh.
Currently Wartskin Angler: Red/Orange does not have any reviews.