Nutramar Live Phytoplankton: IC - 16.9oz/500 ml
Isochrysis sp/Chaetoceros sp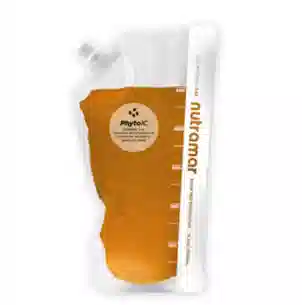 Nutramar Live Phytoplankton: IC - 16.9oz/500 ml
Isochrysis sp/Chaetoceros sp
{{ item.name }}
Size: {{ item.extra_field_3 }}
${{ getFormattedPrice(item.price) }}
${{ getFormattedPrice(item.saleprice) }}
${{ getFormattedPrice(item.price) }}
Care Facts
| | |
| --- | --- |
| Volume: | 16.9oz/500ml |
| Dosage: | 15-30ml per 50 gallons, once a day |
| Storage: | Keep refrigerated, shake at least weekly |
| Reef Safe: | Yes |
| Origin: | West Americas |
Nutramar Live Phytoplankton offers among the most nutrient-dense live food. IC is a blend of Isochrysis and Chaetoceros phytoplankton specifically formulated to combine the omega-3 fatty acid DHA of Isochrysis with the omega-3 fatty acid EPA of Chaetoceros for a balanced diet.

Isochysis has a variety of uses in the marine ecosystem, being consumed by microfauna, zooplankton and bivalves, boosting nutrients and microscopic populations.
Chaetoceros makes up one of the largest families of phytoplankton and is important to micro-crustaceans, such as copepods and amphipods. They control dissolved nutrient levels while simultaneously boosting pod levels!

Dosage:
The recommended dose is 15-30ml per 50 gallons, once a day. Turn off protein skimmers for 30-45 minutes while feeding. For target feeding, or to maximize feeding opportunities for corals and invertebrates, turn off circulation pumps while dosing. More densely stocked tanks may benefit from more frequent feedings.

Currently Nutramar Live Phytoplankton: IC - 16.9oz/500 ml does not have any reviews.