Mimic Eibli Tang
Acanthurus tristis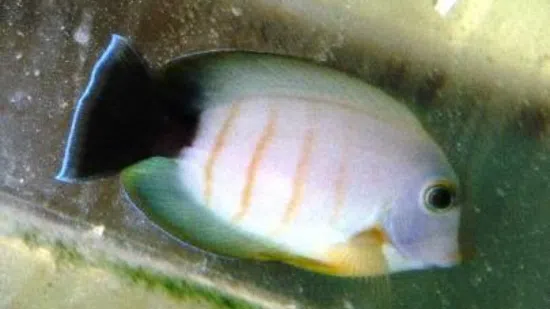 Mimic Eibli Tang
Acanthurus tristis
{{ item.name }}
Size: {{ item.extra_field_3 }}
${{ getFormattedPrice(item.price) }}
${{ getFormattedPrice(item.saleprice) }}
${{ getFormattedPrice(item.price) }}
Care Facts
There are no key facts available for this product.
The Mimic Eibli Tang They go through an interesting color change from juvenile to adult and are favored because they don't get as large as many others in the same family. The Mimic Eibli Tang needs an aquarium with plenty of aeration, as a strong current will help to provide good oxygenation. as well as, plenty of space, especially for adult fish, along with lots of rocks/ corals with crevices for retreating and for sleeping. This environment will also lend itself to algae growth which tangs enjoy grazing on, making them a valuable addition to a reef environment.
Currently Mimic Eibli Tang does not have any reviews.