Thunder Maroon Clownfish - Captive Bred
Premnas biaculeatus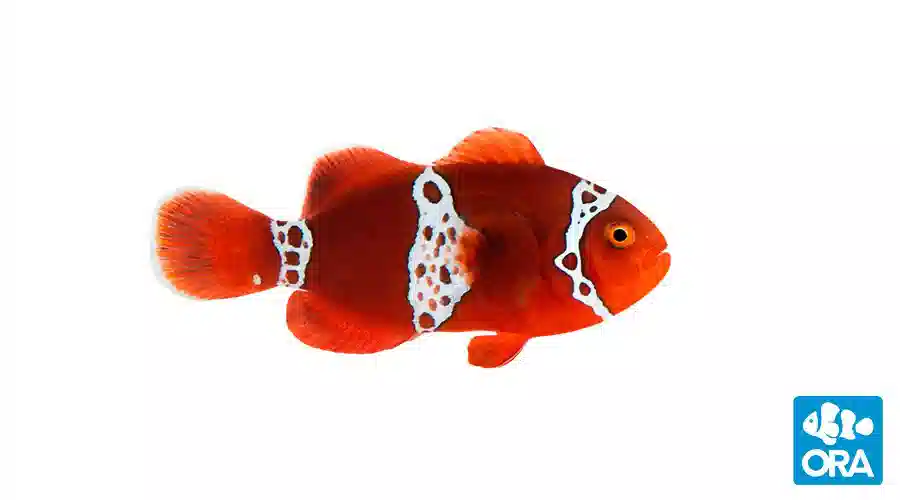 Thunder Maroon Clownfish - Captive Bred
Premnas biaculeatus
{{ item.name }}
Size: {{ item.extra_field_3 }}
${{ getFormattedPrice(item.price) }}
${{ getFormattedPrice(item.saleprice) }}
${{ getFormattedPrice(item.price) }}
Care Facts
| | |
| --- | --- |
| Care Level: | Moderate |
| Temperament: | Aggressive |
| Reef Safe: | Yes |
| Diet: | Omnivore |
| Max Size: | 6 inches |
| Minimum Tank Size: | 30 gallons |
The Thunder Maroon Clownfish, Premnas biaculeatus, has a pure white body with maroon fins and face. They are social so they can be kept in a school if the tank is large enough, but are known to be a little more aggressive than most clownfish and will become aggressive towards other genus of clownfish.
Clownfish are reef safe and can be kept with peaceful invertebrates and corals, and most clowns will host an anemone present in the tank. Diet should include a variety of frozen and live mysis and brine shrimp as well as spirulina, marine algae, nori, and algae based foods, 2-3 times daily.
Currently Thunder Maroon Clownfish - Captive Bred does not have any reviews.