Sargassum Angler
Histrio histrio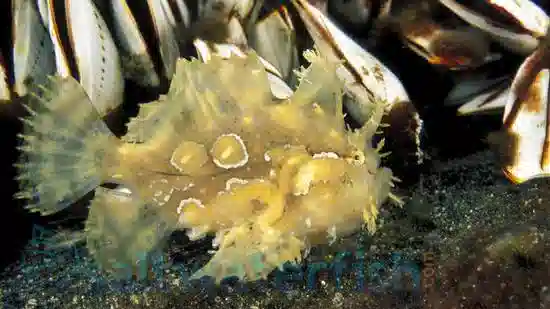 Sargassum Angler
Histrio histrio
{{ item.name }}
Size: {{ item.extra_field_3 }}
${{ getFormattedPrice(item.price) }}
${{ getFormattedPrice(item.saleprice) }}
${{ getFormattedPrice(item.price) }}
Care Facts
| | |
| --- | --- |
| Care Level: | Moderate |
| Temperament: | Aggressive |
| Diet: | Carnivore |
| Reef Safe: | No |
| Minimum Tank Size: | 50 gallons |
| Max Size: | 6 inches |
The Sargassum Angler, Histrio histrio, also known as the Sargassum Frogfish, features an ornate rock-like appearance with a mottled dark and light tan coloration, white speckles along the length of the body and ornate fins. They are best kept with larger and more aggressive fish, since they are not reef safe and can eat smaller fish and invertebrates present in the tank.
Diet should include live feeder fish and feeder shrimp or frozen chopped meaty preparations such as shrimp, krill, squid, clam and crustacean flesh.
I got one of these fish from saltwaterfish.com and it was beyond expectations. He was big and healthy. He loves to swim around the tank half the day and sits the other half waiting to jump on an a meal passing by. This is a great fish that will add an interest piece to your tank to show all your friends.
---
Reviewed by: Ryann Reddy on Feb. 14, 2016