Neptune Optical Sensor with Magnetic Mount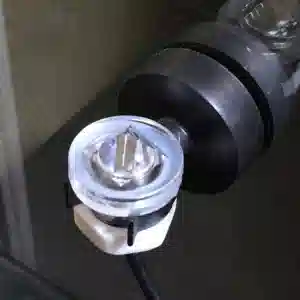 Neptune Optical Sensor with Magnetic Mount
{{ item.name }}
Size: {{ item.extra_field_3 }}
${{ getFormattedPrice(item.price) }}
${{ getFormattedPrice(item.saleprice) }}
${{ getFormattedPrice(item.price) }}
Care Facts
Currently there are no key facts available for this product.
Neptune Optical Sensor with Magnetic Mount
Whether for your ATO reservoir, to use as a sump-high alert, or for your long term water storage such as a brute container, these optical sensors plugin into the FMM. In standalone use when used in your ATO reservoir (plugged into port-4), the FMM will stop your PMUP and sound an alarm when the sensor is above the water level. If you plug it into port-3, and mount it high in your sump, if your water level ever goes that high, an alarm will sound and your PMUP will stop operating.
The Optical Sensor is a product in the Neptune Apex AquaController System line and is compatible with all APEX systems (Apex Jr, Apex Classic, Apex Lite, Apex). The Neptune Apex System is probably the most technologically progressive comprehensive aquarium system on the market. Featuring full wireless compatibility, customization, and control, the Neptune Apex System is unrivaled by its competitors. This system is the future of the home aquarium. You can set up the system to send you email alerts on any number of factors, alarms, or even phone notifications to monitor tank conditions. The system is fully customizable and will receive regular software and firmware updates to ensure continued efficiency and to keep the system as up-to-date on current trends as possible. All products are interchangeable and customizable and will fit into other products seamlessly with no programming required.

Currently Neptune Optical Sensor with Magnetic Mount does not have any reviews.