Hector's Goby
Koumansetta hectori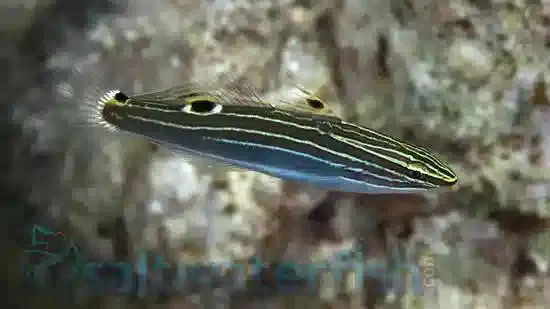 Hector's Goby
Koumansetta hectori
{{ item.name }}
Size: {{ item.extra_field_3 }}
${{ getFormattedPrice(item.price) }}
${{ getFormattedPrice(item.saleprice) }}
${{ getFormattedPrice(item.price) }}
Care Facts
| | |
| --- | --- |
| Care Level: | Moderate |
| Temperament: | Peaceful |
| Diet: | Omnivore |
| Origin: | Indonesia |
| Acclimation Time: | 2+ hours |
| Reef Safe: | Yes |
| Minimum Tank Size: | 10 gallons |
| Max Size: | 3 inches |
The Hector's Goby, Elacatinus puncticulatus, features a bluish-black body with bright yellow horizontal stripes and an eyespot on the dorsal fin. They are hardy and very peaceful and can be housed with other peaceful fish in a reef tank setting, but may become territorial towards other blennies, gobies or dartfish in smaller tanks.
Gobies tend to stay mainly towards the bottom of the tank, burrowing and sifting through the sand. Diet should include a variety of frozen or live mysis shrimp and vitamin enriched brine shrimp 1-2 times daily.
I have two of these lovely fish, very active.
---
Reviewed by: Lamont Shuman on July 14, 2023