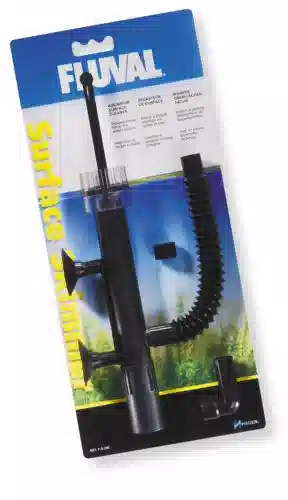 {{ item.name }}
Size: {{ item.extra_field_3 }}
${{ getFormattedPrice(item.price) }}
${{ getFormattedPrice(item.saleprice) }}
${{ getFormattedPrice(item.price) }}
Care Facts
Currently there are no key facts available for this product.
The Fluval Aquarium Surface Skimmer draws water from the surface of the aquarium eliminating undesirable surface films. Since the Fluval Surface Skimmer doesn't contain metal parts, marine aquariums in particular that do not employ a surface overflow will substantially benefit from the implementation of the Fluval surface skimmer.
Works to eliminate undesired surface films
Helps improve oxygen exchange
Removes organic waste from the surface
Helps keep your aquarium water clean and clear
Simple to use
Currently Fluval Surface Skimmer does not have any reviews.