Eheim Rubber Seals for 2222-2228/2322-2328/2026/2028/2126/2128 - 3 pk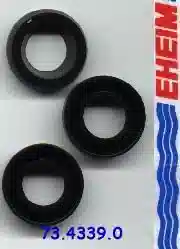 Eheim Rubber Seals for 2222-2228/2322-2328/2026/2028/2126/2128 - 3 pk
{{ item.name }}
Size: {{ item.extra_field_3 }}
${{ getFormattedPrice(item.price) }}
${{ getFormattedPrice(item.saleprice) }}
${{ getFormattedPrice(item.price) }}
Care Facts
Currently there are no key facts available for this product.
This pressurized volume of air absorbs the sound and makes the Fusion Air Pumps extremely quiet. This unique plenum also regulates the air flow creating a constant powerful output. This patented air pump features an electronic air control knob which creates a quiet and precise air flow.
Patented Fusion baffle system
Amazingly quiet
Bright ideas for better fish keeping
Currently Eheim Rubber Seals for 2222-2228/2322-2328/2026/2028/2126/2128 - 3 pk does not have any reviews.