Domino Clownfish - Captive Bred
Amphiprion ocellaris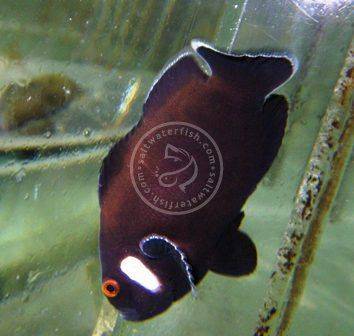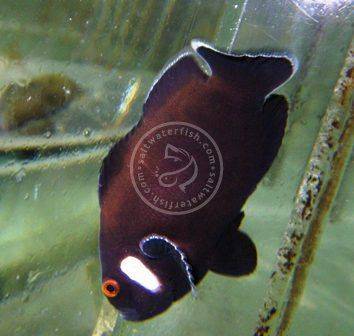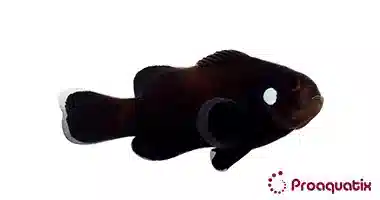 Domino Clownfish - Captive Bred
Amphiprion ocellaris
{{ item.name }}
Size: {{ item.extra_field_3 }}
${{ getFormattedPrice(item.price) }}
${{ getFormattedPrice(item.saleprice) }}
${{ getFormattedPrice(item.price) }}
Care Facts
| | |
| --- | --- |
| Care Level: | Easy |
| Temperament: | Semi-Aggressive |
| Diet: | Omnivore |
| Reef Safe: | Yes |
| Minimum Tank Size: | 20 gallons |
| Max Size: | 3 inches |
The Domino Clownfish, Amphiprion ocellaris, has an all black body with at least one of the characteristic white dots they feature. They are social and peaceful with other species, and can even be kept in a school if the tank is large enough. Though they may become aggressive towards other genus of clownfish, this clownfish is very hardy, and a great choice for a beginner.
Clownfish are reef safe and can be kept with non aggressive invertebrates and corals, and most clowns will host an anemone present in the tank. Diet should include a variety of frozen and live mysis and brine shrimp as well as spirulina, marine algae, nori, and algae based foods, 2-3 times daily.
I've had Domino Clownfish for about a week and he's doing great. For the first few days I didn't see him at all, but now he makes appearances pecking at algae and darting in and out of the rocks and caves. Nice colors and appears healthy.
---
Reviewed by: Jason Darrow on Sept. 11, 2021