Bashsea Bio-Reactor Model 8-30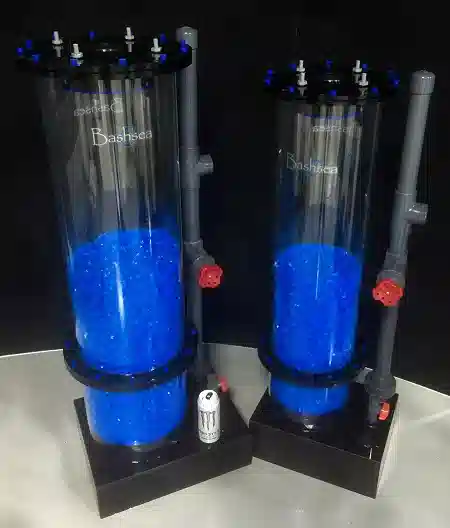 Bashsea Bio-Reactor Model 8-30
{{ item.name }}
Size: {{ item.extra_field_3 }}
${{ getFormattedPrice(item.price) }}
${{ getFormattedPrice(item.saleprice) }}
${{ getFormattedPrice(item.price) }}
Care Facts
Currently there are no key facts available for this product.
Bashsea is one of the premier aquarium supplies manufacturers operating in the United States today. Its products, like the Bio-Reactor, are hand-built in the USA by and for aquarium hobbyists. They were created with operational efficiency, ease, and superior design in mind. Many Bashsea products are made from such quality and beautiful materials that they are practically works of art in themselves.
We at Saltwaterfish.com love Bashsea's products so much that we use them in our own tanks. Check out one of our Bashsea set ups below!
The Bashsea Bio-Reactor is fully customizable, made from 100% American acrylic, and is without a doubt one of the finest products in the aquarium trade both in quality and beauty. It was designed to be the best and ultimate biological filter.
Further, the Bio-Reactor boasts innovative and ergonomic features including:
100% SELF-CLEANING bio-media....that means no regular maintenance required
Bashsea-engineered water injection plate that provides perfect bio-motion
Rubber membrane air diffuser that will not clog and does not need to be cleaned
Precision CNC key hold flanges
True O-ring seals
Included gate valve for superior water-level control
Fully customizable with all other Bashsea products and to meet your tank's unique specifications
Bashea Bio-Reactor Model 8-30 Specifications:
For aquariums up to 500 gallons
Height: 30"
Chamber diameter: 8"
Bio-media included
Requires air pump 10-15 LPM/0.35-0.53 CFM
Requires water pump 700-800 gph
Currently Bashsea Bio-Reactor Model 8-30 does not have any reviews.