Bashsea Bio-Fuge Sump Model 36-14-16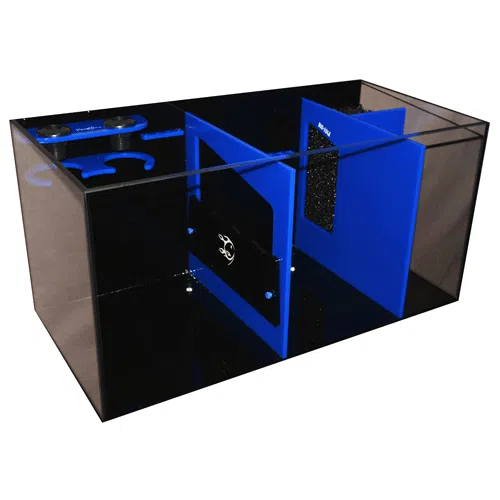 Bashsea Bio-Fuge Sump Model 36-14-16
{{ item.name }}
Size: {{ item.extra_field_3 }}
${{ getFormattedPrice(item.price) }}
${{ getFormattedPrice(item.saleprice) }}
${{ getFormattedPrice(item.price) }}
Care Facts
Currently there are no key facts available for this product.
Bashsea products are renowned for their quality and attention to detail. Hand crafted with 100% American materials and made in America, these sumps are designed by and for hobbyists. They are constructed with top of the line materials and built to last. Many hobbyists choose to display their Bashsea sumps out in the open because they are just that beautiful. We at Saltwaterfish.com love Bashsea products, check out our custom sump system below!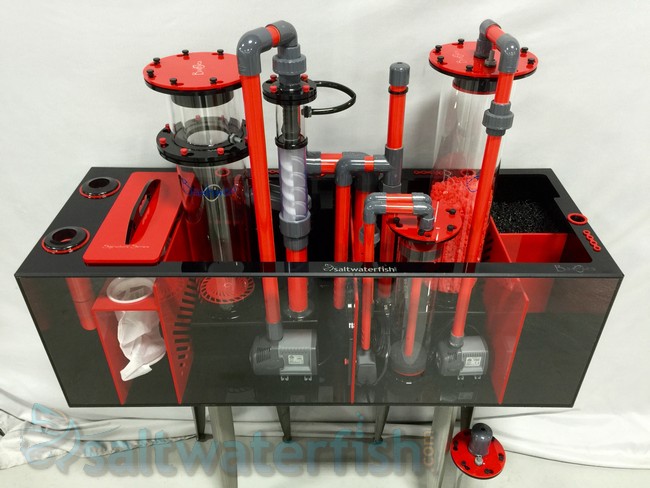 The Bashsea Bio-Fuge sump is no exception. The sump is engineered to naturally process aquarium waste to keep the animals living in side healthy and thriving. The sump uses a innovative three stage process to effectively eliminate aquarium waste:
A constant water level skimmer is placed in the BioFuge to maximize protein skimmer efficiency
A biological chamber is placed in the second BioFuge to use the oxygen-rich water produced by the protein skimmer. This creates a good environment to grow nitrifying bacteria.
The refugium, with plenty of room for live rock, sandy substrate, and macroalgae to remove the last remaining waste from the water.
Extra features include:
Bashseas BioFuge allows for 75% of the filter's volume to adapt to water level changes due to evaporation, unlike the industry standard of 10 to 20%.

Black background and blue baffles
True Union Drain Assembly for fast and easy installation
Constant water level skimmer chamber
Large refugium chamber
Large baffle chamber located before pump
Pump chamber can hold internal or external pump
Fully customizable in any size or configuration to meet aquarium specs
Probe holders
Cryptic fuge chamber
Built in float valve
Silent flow drain system
External drilling of bulkheads
Bashsea BioFuge Sump Model 36-14-16 Specifications:
Dimensions: 36x14x16 inches
Thickness: 3/8"
Drains: two 1" drain
Socks: two 4" socks
Skimmer section: 15x13.25"
Refuge section: 20.5x13.25"
Return section: 8x6"
Dosing outlets: 1 x 4
Probe holder with non-slip grommet: 1 x 4
Oversized item, additional shipping charges may apply.
Currently Bashsea Bio-Fuge Sump Model 36-14-16 does not have any reviews.