AquaIllumination EXT Hanging Kit - Black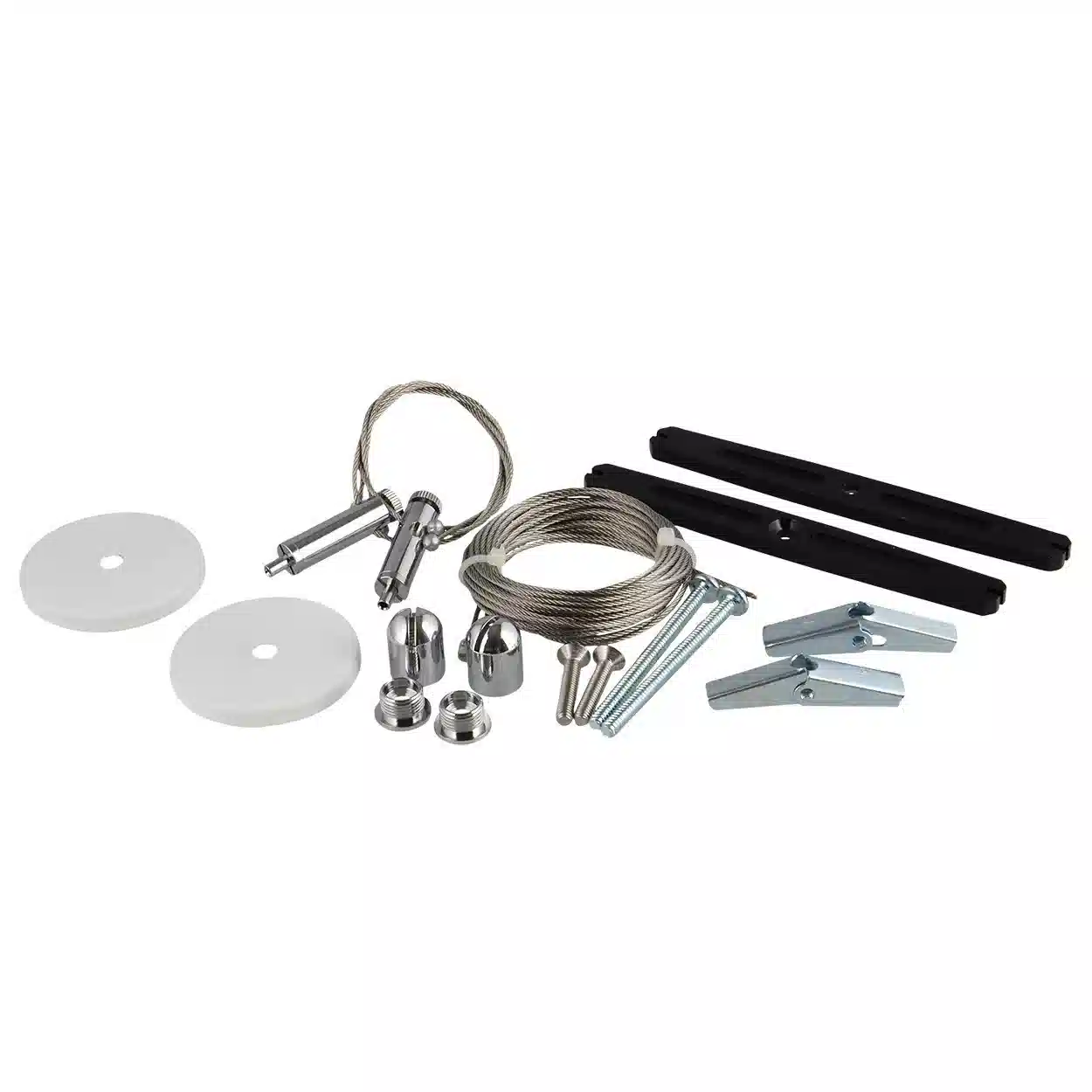 AquaIllumination EXT Hanging Kit - Black
{{ item.name }}
Size: {{ item.extra_field_3 }}
${{ getFormattedPrice(item.price) }}
${{ getFormattedPrice(item.saleprice) }}
${{ getFormattedPrice(item.price) }}
Care Facts
Currently there are no key facts available for this product.
This kit will securely hover your Aquaillumination modules smoothly above your aquarium, creating a sleek and innovative design. It is the counterpart to the EXT Rail. This kit includes 2 96" cables, 2 white metal canopies, 2 alligator clips, 2 machine screws, 2 cable grippers and 2 ceiling couplers. Easily adjust the height of your lights by pressing down on the top of the gripper in order to release pressure on the cable; followed by clipping off any excess wire. With simple installation, you will have your lights quickly. They are available in black and silver.

Currently AquaIllumination EXT Hanging Kit - Black does not have any reviews.